Your personal oral care plays a significant role in maintaining a healthy beautiful smile. It starts with a balanced healthy diet, which includes an intake of lots of fruits and vegetables, meats, etc. Avoid sweets and carbohydrates since they are very sticky to the tooth surface and are the known cause of cavity lesions. Also, try to avoid snacks in between meals.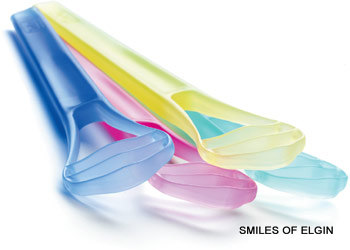 When it comes to oral hygiene aids used in home care routines. It is important to properly clean the teeth and remove the plaque accumulation, which is responsible for gum disease and cavities.
Toothbrushing – Brushing your teeth at least twice a day (in the morning and before going to bed in the evening). Doing this is essential in maintaining good oral hygiene. It is recommended to use a soft bristle toothbrush and a toothpaste. You can also use an electric toothbrush since these are easier to use and are as effective as a regular toothbrush.
Proper brushing –  There are many recommended methods and they all depend on the state of your oral health. They follow the treatment you are undergoing and your dentists and/or oral hygienist will advise you which technique to use. This will help you to brush your teeth properly.
Flossing on a daily basis is essential to keeping your healthy and teeth clean. Keep the area under the gum line clean since this is where bacteria and plaque also attack. You can use floss holders to help you in your routine. There are many brands of floss available in the market to choose from.
Rinsing- Is also a part of the regular oral health care routine. It aids in plaque prevention and is useful after the meal if you cannot brush your teeth. There are many over the counter mouthwash liquids available in the market today. It is advisable to consult with your dentist first on which mouthwash to use in your particular case.
Elgin Dental Home Care
There are also other additional dental tools you can use that are recommended by dentists and oral hygienists. Tools like tongue cleaners, fluorides, medicated rinses, dental brushes, water picks, etc. All of these play an important role in maintaining good oral hygiene.
If you need an expert opinion on how to properly care for your teeth and gums at home, call our friendly dental team in Elgin at 847-695-3368.