Onlay restorations are custom made dental fillings made out of composite, porcelain or gold material produced in the specialized dental laboratory and later permanently cemented to your tooth. It is sometimes also referred to as the partial crown.
They are mostly used in cases where the tooth is covered by a large filling or if it has been affected by severe decay or trauma. They are a good alternative to crowns since it is not necessary to remove large portions of the tooth to fit it. Basically inlays and onlays are the same, the only difference is that with onlays one or more cusps are included in the restoration as well.
Like inlays and all the other dental restorations, onlays are not a permanent solution and will need to be replaced with time due to the normal wear.
Some of the indications for onlays are:
Decayed teeth
Broken and fractured teeth
Fractured large fillings
Replacing of the large fillings
Enhancing the esthetics of the smile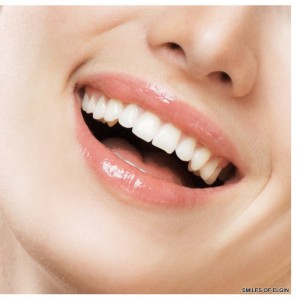 Elgin Onlay Restorations
An onlay procedure will require usually two appointments. During the first appointment, your dentist will remove the decay and old fillings. The working area needs to be cleaned thoroughly. Several impressions (molds) need to be taken and sent to the laboratory to create your custom onlay. While this is being done, your dentist will place a temporary filling to protect the tooth.
On the second visit, the temporary filling will be removed and the tooth area cleaned. The custom made onlay will the be placed and corrected if needed. After this it can be permanently cemented to your tooth. Bite will be checked as well and minor corrections to your onlay might be necessary.
You will be given a set of instructions on how to properly take care of your onlay and have in mind that regular dental exams are necessary in order to keep control on the onlay as well as to your oral health. Ensure to have good oral hygiene and healthy balanced diet.
Office Hours
| | |
| --- | --- |
| Monday | 10.00 to 6.00 |
| Tuesday | 10.00 to 6.00 |
| Wednesday | 11.00 to 8.00 |
| Thursday | 10.00 to 6.00 |
| Friday | 10.00 to 6.00 |
| Saturday | 8.00 to 3.00 |
| Sunday | Appointment only |