Endodontics is a specialized branch of dentistry that deals with the structures inside the teeth. It relates to the tooth pulp, tissues, nerves and arterioles. Endodontists receive additional dental training after completing dental school to enable them to perform both complex and simple procedures, including root canal therapy.
The following are the most common signs and symptoms of endodontic problems:
Inflammation and tenderness in the gums.
Teeth that are sensitive to hot and cold foods.
Tenderness when chewing and biting.
Tooth discoloration.
Unexplained pain in the nearby lymph nodes.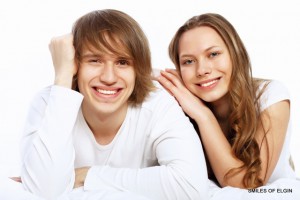 Reasons for endodontic treatment
Endodontic treatment is performed to save the natural tooth and avoid extraction. These are some of the main causes of tooth damage: Bacterial infections – Oral bacteria is the most common cause of endodontic problems. Bacteria invade the tooth pulp through tiny fissures in the teeth caused by tooth decay or injury. Fractures and chips – When a large part of the surface or crown of the tooth has become completely detached, root canal therapy may be required. Injuries – Injuries to the teeth can be caused by a direct or indirect impact to the mouth area. Root canal therapy is often needed after the endodontist has successfully stabilized the injured tooth. Avulsion/ Removals – If a tooth has been knocked out of the socket, it is important to rinse it and place it back into the socket as quickly as possible. If this is impossible, place the tooth in special dental solution – HBSS (available at pharmacies) or in milk. The tooth will be fixed in its socket using a splint, and the endodontist will then perform root canal therapy to save the tooth.
Elgin Endodontics: