How to Maintain Family Dental Care and Wellness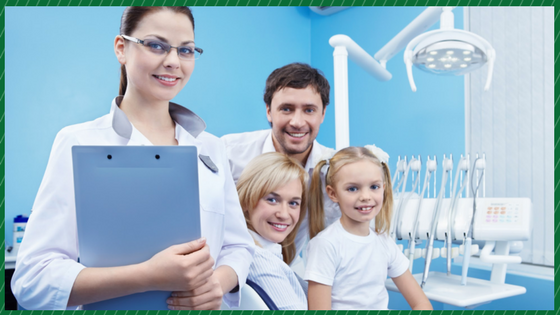 Dental care is not only important for beauty, it is crucial for your overall wellness as well.
Everyone in a household, from children to adults, must follow some primary rules of oral care so that their teeth remain in a balanced situation. For example, brushing the teeth at least twice daily is a must for every family member. Those who neglect this rule will eventually face the consequences later in their lives.
Each member of the family should know that dental care is not just about the teeth but keeping the entire mouth in a balanced oral care. Using a mouth rinse, flossing, and a regular visit to the family dentist for check-up are essential for maintaining oral wellness.
Treatments for Restoring Damaged Teeth
For broken or damaged teeth, the best way to restore them is to get cosmetic dental treatments like porcelain dental veneers and crowns. If missing some teeth, then dental bridges can be the best treatment for filling in the gap. However, if there is malocclusion or misalignment of the teeth it is best to seek orthodontic treatment to prevent tooth decay and TMJ.
For teeth with stains or discolorations, teeth whitening is the most recommended for this, however, porcelain veneers can also cover up the teeth stains. Teeth whitening can already be performed inside the house if your dentist recommends a home whitening solution.
If a family member has several missing teeth or no teeth at all, the dentures or dental implants are recommended. Dentures are convenient in that it can easily be removed and cleaned, while dental implants are perfect for those who want a stable, fixed, and long-lasting option for missing teeth.
There are several dental treatments for issues regarding the teeth and gums. However, it is still wise to keep a good management of dental hygiene to prevent having to go for treatment. Keeping dental check-ups with the family dentist and maintaining good oral hygiene routine is still the best dental home care every family can achieve.