A Spotlight on Preventive Care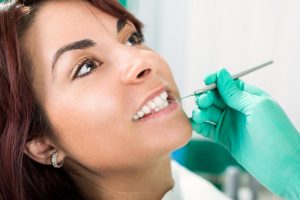 When it comes to your oral health, professional teeth cleaning is a must. At Smiles of Elgin, we recommend that patients who normally don't have any pressing dental concerns visit us every six months for professional cleanings and preventive care. This allows our dentists to detect cavities, gum disease, and other concerns that require follow-up treatment. Of course, our hygienists also clean and polish your teeth at this appointment to give you a healthy and beautiful smile.
How to Maintain Good Oral Health at Home
Oral health refers to the overall condition of your mouth, including your teeth, gums, and jaw. One of the most important things you can do to keep your entire mouth healthy is to eat a balanced diet. When you don't put sugary foods and snacks into your mouth, you have less of an issue with a build-up of bacteria.
The other essential thing you must do is brush and floss your teeth at least twice each day. Brushing removes plaque and bacteria from the surface of your teeth while flossing eliminates them from between your teeth. Try to brush each tooth in a circular pattern and spend about three minutes total on all of your teeth. Flossing works best when you make several back and forth motions between each tooth. Using antiseptic mouthwash after each brushing and flossing session helps to kill any remaining bacteria in your mouth.
Take Advantage of Our Teeth Whitening Offers
For a limited time, Smiles of Elgin is offering a free whitening after cleaning for new patients. At the conclusion of your preventive exam, we send you home with a professional teeth whitening kit so you can keep your teeth looking their best. We are also offering a discounted rate for in-office teeth whitening performed by one of our dentists. Our clinic regularly offers specials for new and existing patients, so be sure to visit the website often.